New Year's resolutions anybody? Phooey. I say. Phooey.
I'm not done with resolutions forever, but this last week reminded me of all of the changes I was hoping to kick into gear last January. And it didn't feel too good. Noble goals all, but best intentions fall flat without a plan of action.
So I'm going to take some of my wife's advice and re-brand resolutions this year.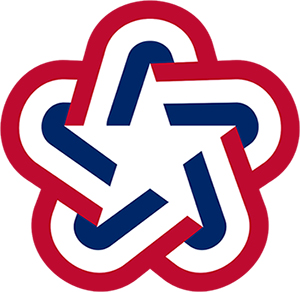 Instead of focusing on goals – hopes and dreams and whatnot – let's talk about process. What are the steps you're taking to get there? Let's not talk about getting fit, tell me about your new gym routine. Looking for serenity? Turn me on to your morning meditations and herbal medications. Don't yap about the album your going to record – play me the song you're working on – right now! Show me your sketchbook. Tag me on your blog posts. Send me the pics of current adventure.
This brings to mind an oft-attributed quote: "Happiness is the byproduct of a life well-lived."* In other words, that thing you want – respect, contentment, security, success, well-being, a million dollars – isn't out there lurking in the bushes, waiting to be captured. They're the things that come along when we're do a good job playing the game of life. This year, let's focus on doing the work and see where it takes us. We just might land someplace even better than we'd ever expected.
So then, what's my first step towards getting my job-life in order? A quick rebrand for GW-1 Creative Content.
Rebranding is one of those best-intentioned projects that always comes last, but I needed to spiff things up before printing some business cards and reformatting my invoices and all the rest of the year-end housekeeping. On the marketing side of things, I think I'm still pretty well-positioned. Most new leads start with, "We already have a website, but…" Familiar ground, and a great place to start to conversation.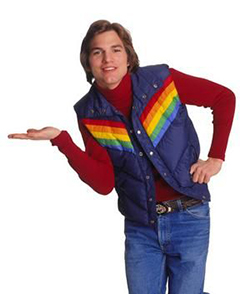 From a design point-of-view, I wanted to keep the "star" but change it up, splash out some new colors, channel some new vibrations. I started off by staring at the Official Bicentennial Star of 1976, the one that haunted my diapered years, the star that seemed to show up everywhere and, for a brief season, made tchotchkes patriotic again.  In the end, all I kept were the parallel lines, coupled with a desperate desire to resurrect the striping of an idealized 70s ski jacket. (Was it ever real? Not sure, but Ashton's rocking something close enough.)
Hope you enjoy the new look. I think I'll run with it for awhile.
So then, to all clients, friends, and potential partners who browse past these pages: Happy New Year! Let me know what you're working on – I bet it's great, or getting there, which is absolutely ok too. Keep on keeping on!
*(Personally, I'll take the William S. Burroughs version: "Happiness is a byproduct of function, purpose, and conflict; those who seek happiness for itself seek victory without war." Go get 'em Billy!)