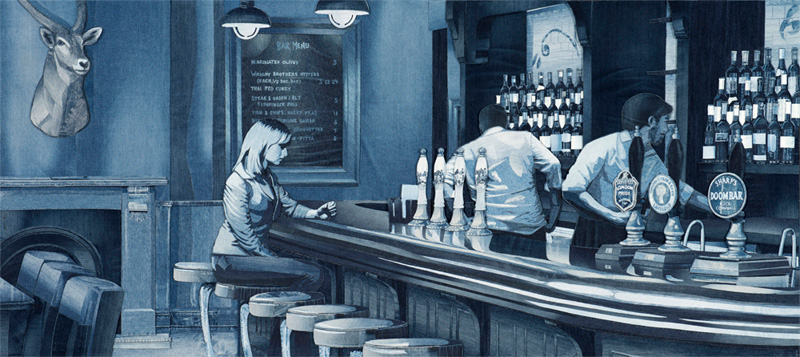 Round 'bout the tender age of 14, I stitched together some sections of old jeans to make a soft-sculpture/wall-hanging thing. No idea why I thought it would be the right fit for the empty space above my participant-trophy shelf, but it felt right. As with many of my pimpled peers, I was desperate to decode "cool," and amidst my flailing, somehow I knew that denim—acid-washed and beat—could weave some of that magic.
Jeans. The forbidden fabric of my youth. Not suitable for Sundays, and at my private school, a punishable offense. I didn't have much of it around. But there was a pair I'd bleached to the point of failure, and I still had the legs from my newly cut-off shorts. With a thick needle and a little blue thread, they patched together nicely. Two nails to the wall-studs and I was done.
Though I haven't seen it years, I've got a feeling my art project still lives on in, lurking in some dank box, mildewing in a mid-western basement. If I ever find it, I'll post a pic.
In the meantime, please set your eyes on the works pictured here. They're by Ian Berry, a guy who took the concept of denim-ized art to a whole new level. His fabric selection is fantastic. The patina of worn pants glowing like soft skin, fading like weathered wood. Take a minute to check out a few more:  http://www.ianberry.org/
Maybe I should send him a few pairs, see what he can do. My beloved 511s deserve better than a burial in the bottomless possum-pissed box behind Goodwill. Yeah?