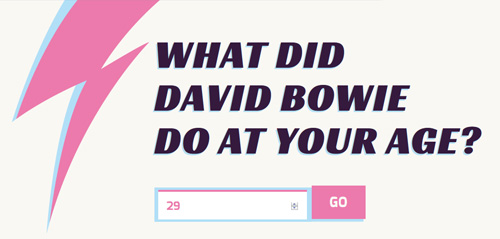 Late bloomers, early risers. Those that burn out, and those that fade away. There are artists of many stripes out there, and I won't fault any man's path to success. (I'm still hoping for some sort of AARP-sponsored final shot at the spotlight.)
But if you ever wanted to feel just slightly more depressed about what you've managed to achieve at this late date, spend a little time playing with the website supbowie.com. It asks and answers life's one haunting, inescapable question: What did David Bowie do at your age?
Let's be honest, it's not a fair comparison. David Bowie was not just one man. He was a least a dozen. There was the boy born Davey Jones, the Laughing Gnome, the space-traveling Ziggy, the Thin White Duke, The Man Who Fell To Earth, the Berlin-based recluse, the dance-pop superstar, the Goblin King. Lazarus. Etc.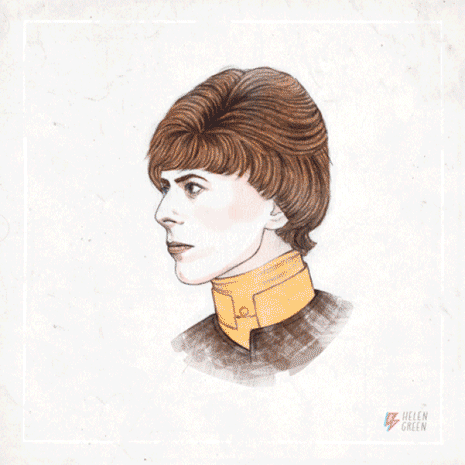 Bowie's ability to morph, his willingness to shed his skin for the flesh of another is something I envy. Most of us spend our days trying to figure out who to be and how to get this one life right. We live in dread, fearful of blowing the only shot we've got. Why is it so hard to chuck it and try on something new?
So then: Go be the lesser mortal your were built to be! You do you! But don't forget, whatever that is, Bowie could do it better.