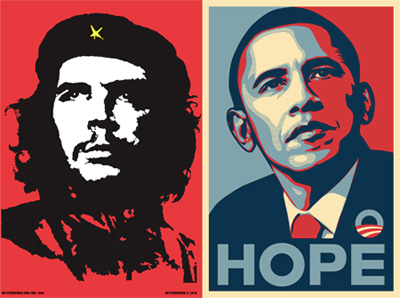 Design's been a hot word these last few years. It gets tossed about everywhere, from Apple to Etsy, camouflaging big business with cool and explaining away all manner of hipster excess.
But it's not all gadgets and gimmicks. Design has power, and we should take it seriously. Not to geek out too far, but the semiotics of design do carry. By this I mean that the secondary attributes–the connotations of imagery–resonate, echo, and cannot be divorced from their place of birth.
This is why Nazi Halloween costumes aren't all that funny. Arguably, dressing like the SS is less amusing now than ever before. Today, a few generations from the Big One, Nazi imagery doesn't just read Bad Guy. Rather, it represents the ever-present threat of nationalism gone nasty, man's worst demons left off the leash. And you know, genocide.
But the swastika sure looked good on camera. It's not a surprise that the most successful revolutions came with the best visuals. The power to stir the human heart comes through the arts — for good, for evil, to bless and curse.
This article from the blog Design Observer  brings up a subject that I've wondered about a few times before. It draws a line from Obama's Hope to Trump's Great Again. And it makes us ask, is it alright to borrow from the aesthetics of a discredited regime? Can you conjure a devil if your intentions are just?
To pull a quote:
Like the best propaganda, Fairey's HOPE posters are powerfully seductive. As I write this, I'm sitting below an original screen print of that very image. Imagine hanging a two- by three-foot portrait of any other president in your home. When it was designed, the cultural implications seemed innocuous or, at worst, ironic. It almost read as an in-joke that the left-wing party of a country that bills itself as the world's greatest democracy would embrace a campaign that borrowed so heavily from the graphic tradition of totalitarianism. We accepted it—perhaps uncritically—as merely the veneer of visual propaganda over an otherwise sincere campaign.
I'm pretty sure that Shepard Fairey wandered into this one. But now, a few election cycles later, it does make you stop and think about how much power, trust, and yes, hope we should put in one man. I'm not one to mix politics with work (or religion or friendship or family or fun.) The cocktail's too volatile. However, I will say this: There are some first principles we've slowly let slide.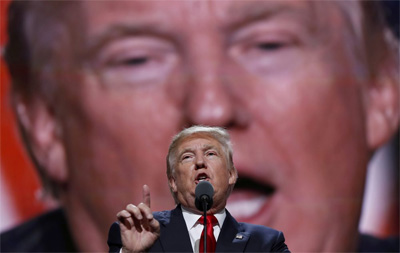 Power Corrupts. Rule of Law. Checks and Balances. These ideas form the basis of every high school civics class. They mark our rise from the tyranny of kings, saved our heads from mob rule and guillotines. Unfortunately, we always make some allowances when Our Guy gets a chance to call the shots. We explain away his overreach, defend all of those executive orders. We forget that power, once given, is hard to take back.
America is still too-big-to-fail, in its own indispensable way. But we need to keep an eye on things if we are going to stay that way. I still believe that we can realize our potential: as a beacon of freedom, kindness, and decency. We've made great strides in the last two centuries. Let's make a few more in this one.