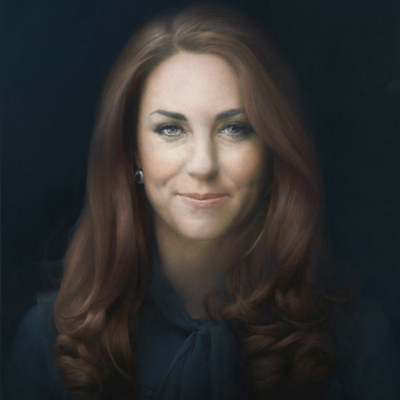 The National Portrait Gallery of London recently unveiled the latest look in a line that stretches back to King Henry VII, who sat for a rendering of his royal likeness in 1505.  The story goes that the monarch was painted as an elaborate love letter to the daughter of the Holy Roman Emperor.
Well, it didn't work. And I'm tempted to say it's not working this time either.
Translating something of beauty from one medium to another is tricky at best. I come across it often with websites: Tight layouts that crack when sliced-and-diced into reasonably responsive code. Shiny designs that fall flat when populated with real-world content. Classy products that just seem to photograph poorly.
But these things are temporary. On the web, there's always version 2.0. You can always try again. I'm not sure what the politics are at the National Portrait Gallery, but I have a hunch that it's not as easy to make changes. You can't shoot Kate an email and ask her to update her makeup by the end-of-the-day.
If the title of the painting was "Kate At 40" I think they'd be on to something. She's smirking, perhaps a little cynically.  Maybe this is Kate after a few scandals.  An indomitable Duchess, laughing at what the last decade has sent her way. Or perhaps it's just Kate after a long night, relieved that she avoided the paparazzi. In don't know. But she seems to like it, so maybe I'm the one that's missing something.
I'll shoot her an email.