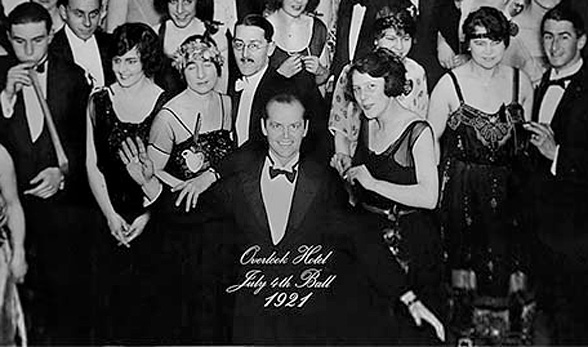 Seems like a good day to post something a little spooky, dont'cha think?
The Shining is one of the few horror films that I endured the whole way through. I've got a lot of friends who enjoy a good id-purging gross-out, but I've never found buckets of blood-splattering very relaxing. Or exciting. That being said, there are a few films in the genre that tap a deeper vein and ought to be seen.  The Shining is definitely one of them.
I've never read the book, but I'm thinking I should credit my appreciation of the film to Stephen King. He's an interesting guy, penning quite a bit on writing and the creative process, and how it can make you a little crazy. Take another look at Jack Nicholson's "all work and no play" character: He's a writer, a guy who works from home, a freelancer of a sort.  Sound familiar?  I think there's a lot of Stephen King in the not-yet-wacko Jack that opens the film. Getting creative work right can drive you nuts.
But back to the original intent of the post: Believe it or not, there once was a time before Photoshop. Image manipulation has become so good and so common that we don't trust our eyes like we once could. "Show me the picture!" isn't instant proof of anything anymore. But just a few years back, altering photos was a lot of work. When Stanley Kubrick wanted to insert Jack Nicholson's signature smile into an historic shot to close the film, he had to dig deeper than a Google Image Search and do more than overwork another intern.  He had to get rid of this guy. Film buffs can learn a little more Here and Here.
Happy Halloween!